2018 Farm Bill Brings Changes to FSA's Farm Loan Programs
Date: 07/22/2019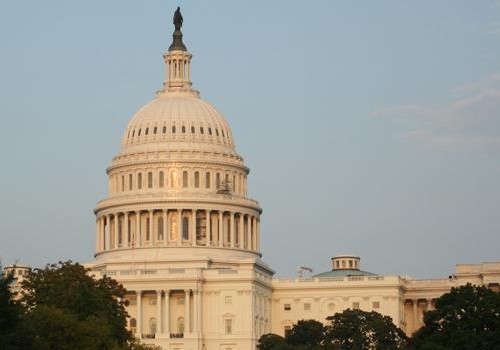 On December 20, 2018, President Trump signed the 2018 Farm Bill into law which brought about some fundamental changes to the USDA Farm Service Agency's (FSA) farm loan programs. One of the most significant changes to the FSA farm loan programs was increasing loan limits for FSA's guaranteed and direct Farm Ownership and Operating Loans. Further changes were amending the direct Microloan limits and increasing the percentage guarantee for the Beginning Farmer and Socially Disadvantaged (SDA) loan programs.
Increase of Guaranteed and Direct Loan Limits
The guaranteed Farm Ownership and Operating Loan limits increased from $1.429 million to $1.750 million. This increase of $321,000 helps to fill some of the gaps with farm financing programs while providing more access to credit. FSA's guaranteed farm loan programs help producers to obtain loans from USDA-approved agricultural lenders at reasonable terms to build or purchase a poultry operation, farmland, equipment and machinery, and other approved program practices. Ag lenders can increase their loan business while benefiting from the safety the FSA provides by guaranteeing farm loans up to 95% to producers to offset some of the risk associated with interest rates and specialized collateral. These programs are designed to give farmers the ability to obtain financing that would otherwise be unavailable through conventional lending methods.
The direct Farm Ownership loan limits increase from $300,000 to $600,000 and the direct Operating Loan limits increased from $300,000 to $400,000. These direct loan programs are offered through FSA at the county level. Each county office has a Farm Loan Officer who can make these direct loans to producers. The FSA direct loan programs typically offer interest rates that are less than those obtained through the guaranteed loan programs and conventional loans.
Farm Ownership loans help producers become owner-operators of family farms, improve and expand current operations, and increase agricultural productivity. Examples of the uses of this program would be buying or building a poultry farm, purchasing farmland or refinancing short term debt over a longer term.
Operating Loans help producers by providing financing for the costs of running a farm. Examples are providing working capital, purchase machinery and equipment, seed, livestock feed, and more. These loans can also be used to purchase livestock and equipment, and also pay for minor real estate repairs.
Microloan Limits Amended
Microloans are direct Farm Ownership and Operating Loans designed to expedite the loan application process and reduce paperwork. Before the 2018 Farm Bill, the combined loan limit for the FSA direct Farm Ownership Microloan and the direct Operation Loan Microloan was $50,000.
The new Farm Bill now allows Microloan limits to apply separately for each type of loan. A producer may now receive a $50,000 direct Farm Ownership Microloan and a $50,000 direct Operating Loan Microloan, for a total of $100,000 in aggregate Microloan debt.
Increase in Percentage of Guarantee for Beginning Farmer and SDA Loan Programs
The percentage of guarantee increased from 90% to 95% for the Beginning Farmer loan program and Socially Disadvantaged loan program. With this increase, the 2018 Farm Bill attempts to help make credit more accessible to beginning farmers and socially disadvantaged farmers by making the guarantee percentage of the loan more attractive to Ag lenders.
Overall, the 2018 Farm Bill made some significant improvements to the FSA's farm loan programs, with the most significant change being the increased loan limits for direct and guaranteed loans. The increased loan limits give producers more flexibility by increasing their access to capital. With rising operating costs, it is imperative that farmers have access to the proper financial resources they will need to grow and maintain their farming operations. The 2018 Farm Bill helps to address that issue with the improvements to the FSA loan programs.
If you feel that you may qualify for one of these FSA programs or are interested in purchasing, building or expanding your farming operation, contact a knowledgeable Ag lender or your local FSA office for more information.
This article is also published in Emerging Trends, a newsletter of the Mississippi Poultry Association.