7 Facts About Milk and Dairy Cattle
Date: 01/07/2020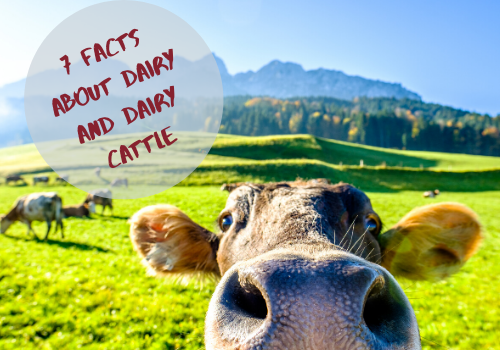 About 73% of calcium available in the food supply is provided by milk and milk products.
Milk is packed with essential nutrients including protein, calcium and vitamin D.
It takes...

12 pounds of whole milk to make 1 gallon of ice cream.
21.2 pounds of milk to make 1 pound of butter.
10 pounds of milk to make 1 pound of cheese.
To get the same amount of calcium provided by one 8-ounce glass of milk, you would have to eat 4.5 servings of broccoli, 16 servings of spinach or 5.8 servings of whole wheat bread.
All 50 states have dairy farms.
There are 6 breeds of dairy cows: Holstein, Jersey, Guernsey, Brown Swiss, Ayrshire and Milking Shorthorn
The average cow produces 8 gallons of milk per day, that's over 100 glasses of milk!
Source: https://www.drink-milk.com/wp-content/uploads/2019/05/35-Fun-Facts-About-Dairy.pdf