Maybe We All Need To Be Homeschooled
Date: 03/27/2020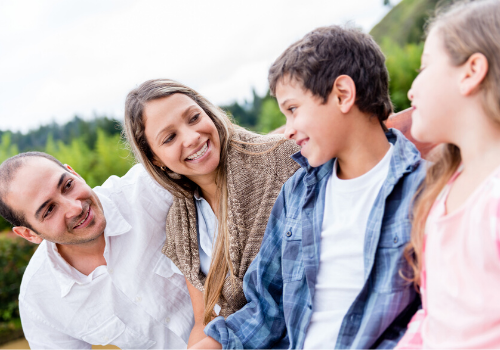 Most of the nation's school age children are going to finish out the school year at home -learning from mom and dad, where they are hopefully safe from the global pandemic that is COVID-19.

What a difference a few weeks makes. In February, we were optimistic about what new trade agreements would mean to the farm economy and were hopeful for increased prices for the 2020 crop year. A few short weeks ago, we were hearing and reading about a new flu that was affecting residents of Wuhan, China. It seemed very far away and it only deserved a moment of our precious time, because we were so very busy.
We were too busy to spend time with family and loved ones because work was too important; too busy to put our cell phones down at dinner; too busy to enjoy sunrises and sunsets; too busy for the important things in life. It looks like COVID 19 is going to "home school" all of us. As farm families, we usually spend more time together than most, but we can still learn from this experience.
A few things to do more of:
Spend more time with our aging parents, their time is slipping away and family memories and years of wisdom will go with them. Skipthe birthday presents and bless them with your time.You may need to do this by phone until the current threat passes.
Sit onthe floor or in the field and play with your toddlersand young children. You will be amazed how smart they are and how much they want your attention.
Do something with your teenagers that they want to do, even if you think it is a waste of time. Be honest, your parents often thought you were wasting time,too. Ask your young adults their opinion on a current event. Before you tell them why they are wrong, ask them why they feel the way they do. They might surprise you, or it might be a teaching moment if you can find a way to peak their interest.
Really look at your spouse while having a conversation. Don't look at your cell phone or answer calls. Give her/him your full attention for as long as they needit. We rush in and rush out and are usually too tired to utter more than a grumble or hello and goodnight.
Call a friend or neighbor and check on them. Not everyone can get out right now and if they are trying to stay away from others, your call will be a welcomed one.
Pray for the health and peace of your fellow man
Let's do less:
Worrying about our differences instead of what we have in common
Competing with our friends and neighbors and being thankful for what we have
Helping others up, instead of stepping on them to get where we want to go
Taking those we love for granted
I'm not on the "Front Line" of this pandemic like the doctors and nurses, or the unfortunate folks rationing out the toilet paper to the hoarders. I'm just a banker, doing my best to keep the farm loans moving so the important folks who feed us will have the money they need to continue to operate. However, I want you to know that it didn't take empty grocery shelves for me to know how important ourfarmers and ranchers are to our nation. Thank you for all you do.
Kathy Daily is Managing Director of First Financial Bank Bank's Farm and Ranch Division. (www.ffb1.com) Mrs. Daily has been an agricultural lender for over 29 years. Contact her by phone at 888-398-4119 or by email at [email protected]