Responsible Debit Card Behaviors
Date: 09/07/2018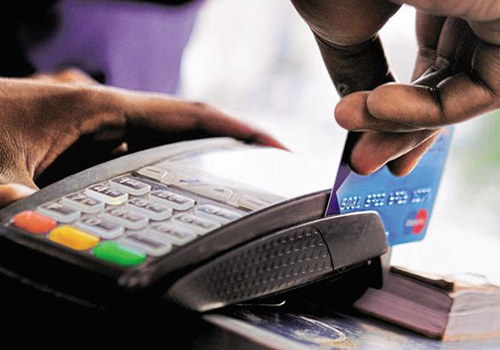 Responsible Debit Card Behaviors
In today's world, we are constantly seeing scams using others' debit and credit cards, as well as using that knowledge to create identity theft. As debit card users, we should take all necessary actions to prevent this from happening and protect our assets.
Things you can do to protect yourself
First and foremost, keep records of charges to your card. Keeping track of what you spend, where you spend, and what date the transaction occurred allows you to better check and monitor your monthly statements. Next, compare your records to bank records to make sure no other transactions occurred or that there were no double charges. Signing up for online banking allows you to access your card's transaction history, current activity, pending transactions, and if you choose to do so, access to auto pay.
First Financial Bank can help keep you safe with the Card Valet app that monitors your debit card.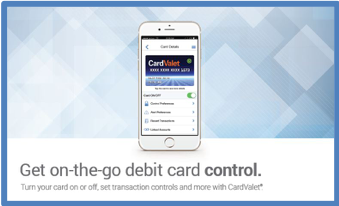 Your card, on your terms.
Turn your debit card on and off
Establish transaction controls for dollar amount limits, merchant categories and geographic locations
Receive alerts when your debit card is used, approved, or exceeds the transaction controls set by you
Stay informed of potential fraud with alerts on attempted and declined transactions
Get real-term balances from your accounts
Get the Card Valet App today via Apple App Store® or Google Play®.
With these tips and our Card Valet app, it's easy to protect yourself and your family from debit card fraud.