Poultry Loans
Chances are other lenders couldn't tell you a thing about poultry farming, but they'll still issue you a loan. That's not the First Financial Bank way. We offer a vast working knowledge of the poultry industry and know how to customize terms that are suited to a poultry farmer's unique needs.
Take advantage of our competitive rates and expertise for a wide range of poultry-related needs today.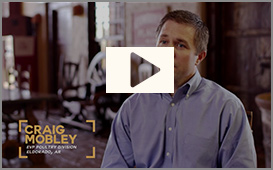 Summary

One of the nation's leading poultry lenders
FSA and SBA Preferred Lender
Finance a wide range of poultry-related needs
Construction of a new poultry farm
Purchasing or refinancing an existing operation
Equipment and supplies
And more
Competitive rates
Fast Approval
A wide range of financing options available, customized to your unique situation
Loan terms based on integrator batch payments
Over 200 years of combined experience in lending
Close understanding of the agricultural industry and how that applies to you
Convenient one-on-one service that operates around your schedule

The application process is incredibly easy. Simply click on the "get started now" button above to start the application process with our loan advisors, or come into one of our locations to apply.