Veterinarians are knowledgeable, caring and compassionate. They're the fearless leaders who keep our furry family members happy and healthy. We help these doers and dreamers build their own veterinary practice, and help make their vision a reality.
Absolutely recommend FFB, they know this business, which makes this process much smoother.

Jason, TX

First Financial is open-minded and creative, they find ways to help entrepreneurs - not a one size fits all.

Morgan, FL

The lender was so helpful, thorough and responsive. Their industry specific experience matters, they made everything so easy for us!

Audrey, IL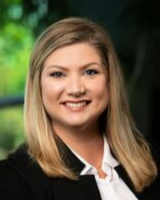 Schwanda Flowers
Loan Officer
First Financial Bank
Little Rock, AR
Phone: 501-672-5040
Email: [email protected]
Recognizing that passion for ownership and personal relationships are key to small business success, Schwanda uses her vast experience in ownership and business planning to support veterinarians in accomplishing their goal of ownership or expansion of their business.
Dr. Schwanda Flowers has been an innovative member of the community for the past 20 years. As a former independent pharmacy owner she understands what it takes to be a successful owner and entrepreneur. Her expertise led her to academia, where she has been leading-the-way for the last 14 years focusing on entrepreneurship, ownership, business planning, and leadership and professional development. She has mentored entrepreneurs for more than 13 years and is committed to helping the next generation of practitioners realize their dream of ownership. She serves as a business plan team advisor and has been recognized nationally numerous times over the last 10 years. Schwanda, along with her husband, also developed the Pharmacy Ownership and Leadership Academy to prepare student pharmacists for ownership.
At home, she and her husband enjoy traveling, playing golf, and spending time on the water or skiing in Colorado with their five children. They are active in the community and volunteer with local organizations dear to their hearts.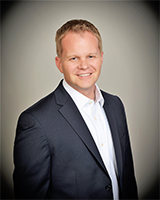 Larry Alexander
Managing Director
First Financial Bank
The Woodlands, TX 77382
Phone: 832-244-9656
Email: [email protected]
Larry is the driving force for the healthcare lending division of the bank, leading the team of loan officers for pharmacy and veterinary loans. Through his guidance, his team navigates loan operations, marketing and other functions at the bank to successfully shepherd borrowers through the process. Leveraging many years of experience as a VP of Strategic Solutions at McKesson, Larry identifies opportunities for partnerships with GPOs, brokers, and various associations. As a result, new relationships and connections expand what his team can do for customers into new, beneficial areas.
Outside work, he and his family are outdoor enthusiasts. Passionate about giving back, they also donate their time and skills to their local schools, church and a charity Larry co-founded.
Larry recently shared his knowledge in a session on "Are You Ready to Grow? Taking the Next Steps to Multi-Store Ownership" at the recent American Associated Pharmacy (AAP) conference.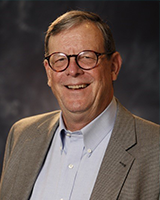 Bob Graul
Business Development
Professional Services Division
First Financial Bank
Gardnerville, NV 89410
Phone: 619-993-3096
Fax: 775-554-8064
Email: [email protected]
Prospective independent pharmacy owners have found a kindred spirit in Bob. With decades in the industry, beginning as a staff pharmacist, then growing a profitable chain of retail pharmacies and subsequent leadership roles at McKesson, Bob gained immeasurable knowledge of just what it takes to build a solid business in this industry. Because of his vast experience, he has been called upon to consult on transferring ownership of pharmacy businesses. The result: a seamless transition.
Bob is now applying his subject matter expertise to institutionalize enhancements to the programs and offerings of the Professional Services Division. Bob's work is focused on developing opportunities for current and future clients, while sharing insights with his dedicated teammates about what it takes to succeed as an independent pharmacy owner.
In his spare time, Bob enjoys the outdoors plus working with his hands, restoring old tractors or woodworking.