View all posts
Local Long-Time Banker Retiring in Wynne
Date: 12/31/2020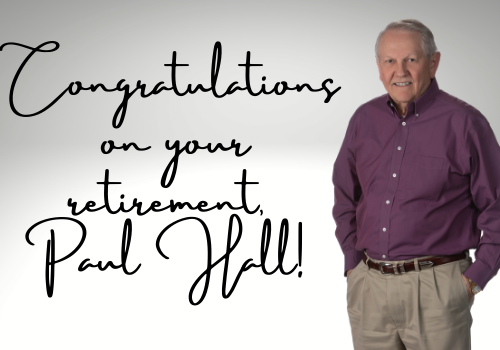 (Wynne, AR) - Paul Hall, a long-time employee of First National Bank of Wynne (now First Financial Bank) will be retiring, effective 12/31/2020.
As Chief Lending Officer, Hall has fervently served local customers for over 28 years. His commitment to their success is unsurpassed, and his strong work ethic and character influenced many customers and employees over the years. His leadership and the integral role he has played in the success of so many in our community will always be remembered fondly.
Known for his fairness and sound advice, Hall said he's enjoyed watching his customers improve their financial position and standard of living.
Sean Williams, EVP and head of retail banking for First Financial Bank, stated that although he's retiring as an employee, Paul will continue as part of the FFB team moving forward. "He'll assist the lending team as an advisor and will also begin serving as a member of the Northeast Arkansas Advisory Board of Directors beginning in January", stated Williams. "With this role, I'm excited that Paul will continue to maintain an office in the bank, and I appreciate his continued commitment to his bank family."
Williams continued, "We congratulate Paul for what is a well-deserved retirement and, also, in appreciation for his tremendous service – and impact – on our community, bank family and personal lives."