View all posts
First Financial Bank Announces Promotions
Date: 09/13/2019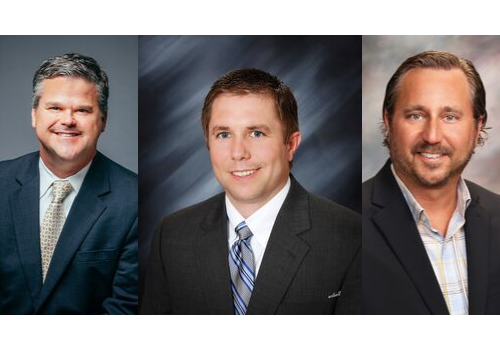 September 11, 2019
(El Dorado, AR)
First Financial Bank of El Dorado recently announced the promotion of three long-time Arkansas and Mississippi banking leaders.
Craig Mobley, EVP in El Dorado, has been named Chief Operating Officer, with responsibilities for specialty lending divisions across the United States. Additionally, he will help to refine and streamline operational processes throughout the bank. Mobley is also leading the transition team in the acquisition of First National Bank of Wynne, which will add an additional seven branches and 82 employees to First Financial Bank. Now in his sixth year with FFB, Mobley will report to Chris Hegi, CEO.
Chris Johnson, Retail Market President in Little Rock, has been named Regional Market President for the state of Arkansas. In his new role, Johnson will continue to lead the Little Rock market efforts, but have additional responsibilities across the state as well. Johnson joined FFB in 2016 and has been instrumental in their entry and growth in the Central Arkansas market. He will report to Craig Mobley, COO.
Brad Ogletree, Retail Market President in Carthage, has been named Regional Market President for the state of Mississippi. Since joining FFB in 2006. Ogletree has helped FFB become a market-share leader in Leake County. His new role will allow him to continue his local leadership in Carthage but also have additional responsibilities across Mississippi. Ogletree will report to Craig Mobley, COO.
"With the recent and future growth of the bank, these changes will better help us clearly define, meet, and measure our objectives going forward", stated Hegi, "We're excited about the future of FFB and these three will be part of our continued success in Arkansas, Mississippi, and across the US".