View all posts
Two MSU Seniors Awarded 2020 First Financial Scholarships
Date: 08/10/2020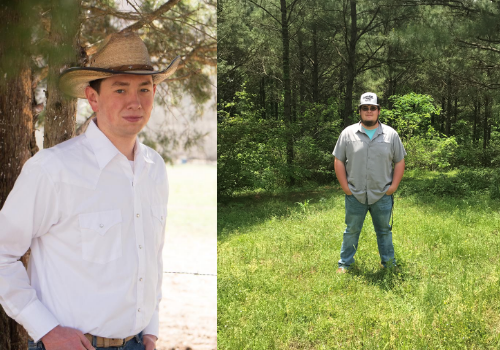 First Financial Bank of Carthage recently awarded two scholarships totaling $1,500 per year to two poultry science seniors at Mississippi State University. A committee of educators chose the recipients and the funding was provided through the Mississippi Poultry Foundation.
The winners of the 2020 scholarships are Mason Brock of Carthage, MS and Logan Morris of Linden, TN. Michael Barnes, FFB Vice President, made the presentation at Mississippi State University recently. First Financial Bank is one of the state's largest poultry industry lenders.
"First Financial Bank is glad to assist these future leaders in the poultry industry with their education at MSU," Barnes said. "We are proud to be a supporter of the Mississippi Poultry Foundation's efforts to assist poultry science students with their education."
Brock, who won the $1,000 scholarship split over two semesters, and his family grow for Peco Foods. He has worked on numerous poultry and cattle farms growing up. Upon graduation, he hopes to service chickens locally and help his neighbors and friends keep their poultry healthy.
Morris, who won the $500 scholarship split over two semesters, has raised many backyard chickens growing up and has wanted to learn the commercial side of poultry. His future plans are to graduate with his degree and enter the workforce of the poultry industry.
This is the eleventh year that First Financial Bank has made donations for scholarships to the Mississippi Poultry Foundation.
Originally published in Mississippi Poultry Association's publication Emerging Trends.