View all posts
Shelli Wilson Promoted to Chief Lending Officer
Date: 01/18/2021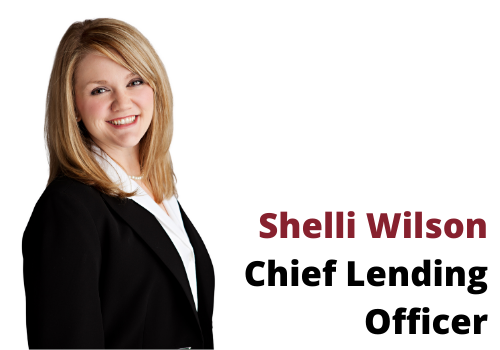 (Wynne, AR)
First Financial Bank's Shelli Wilson was recently promoted to Chief Lending Officer of our NE Arkansas Division, effective January 1, 2021. She replaces Paul Hall, who retired as Chief Lending Officer on December 31, 2020.
A lifelong resident of northeast Arkansas, Shelli obtained her BS in Finance with an emphasis in banking in 2004 at Arkansas State University. She began her banking career as a teller with First Community Bank in 2003 and joined the team at First Financial Bank (formerly First National Bank of Wynne) in 2016. Her banking career includes roles as a staff auditor, internal audit manager, credit administrator, assistant director of loan operations and vice-president/credit manager.
"Since joining our team in February 2016, Shelli has shown a consistent willingness to take on additional responsibilities while continually leading by example, displaying our values and pursuing our organizational goals", stated Sean Williams, EVP and head of retail banking at First Financial Bank. "Her experience, strong work ethic and leadership qualities will serve our organization well moving forward, and I appreciate her continued commitment to our First Financial Bank team", he added.
Wilson currently lives in Jonesboro and works in Wynne. Community activities include involvement as a mentor in both Wynne and Jonesboro Public Schools, and serving on the Youth Advisory Council for Southwest Church of Christ. She and her husband, Rob, are the proud parents of two daughters, McKenzie, a freshman at Harding University studying nursing, and Karli, a sophomore at Jonesboro High School. When not working, Shelli enjoys traveling and reading.