Conway
Arkansas
El Dorado
Fayetteville
Fort Smith
Heber Springs
Jonesboro
Little Rock
Wynne
Mississippi
Carthage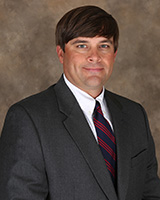 Chris Stewart
VP, Loan Officer
510 Hwy 35 South
Carthage, MS 39051
601-267-6657
Email Me
NMLS ID: 445255
Apply Now
For over two decades, Chris Stewart has helped customers in Leake County, MS meet their financial needs on a daily basis – as a teller, customer service representative, and now a Vice-President and Loan Officer. What he enjoys most about working at FFB is the friendly, family-like atmosphere at FFB in Carthage, MS. "They're not just my co-workers", he said. "They're my best friends".
Chris enjoys meeting with customers to get to know more about them – their business/financial needs, but also to learn more about them and their family, their goals and plans for the future. "I like to be sure we've answered all their questions before they leave. I want them to have the best possible information about whatever financial decision they're faced with", Stewart said.
When asked what three words others would use to describe him, he replied: Hard-working, caring and dependable. When not at work, Chris and his wife stay busy with an 8th grade son and a 5th grade daughter. They enjoy going for family walks each afternoon, cooking out at the lake, and spending quality time together. "My son and I love to fish bass tournaments together. Whether we win or come in last place, it's the time together that's so important", he concluded.
Senatobia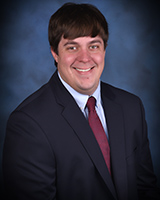 Travis Overall
Loan Officer
700 N Robinson St.
Senatobia, MS 38668
662-562-7290
Email Me
NMLS ID: 1680397
Apply Now
Travis Overall understands that for most customers, buying a house is not only a very important decision but also a significant financial one. He enjoys being able to help guide them through the process from beginning to end and get their financing closed as soon as possible so they can begin enjoying their new home.
Having spent his entire career in customer-focused positions, Travis is well-prepared with the tools he needs to communicate effectively and relate to his clients as a Mortgage Loan Officer. "I love working in the community-bank atmosphere of FFB", he said. "We're able to invest in our local communities while also serving borrowers' needs on a more personal level".
When asked what three words others would use to describe him, he listed "honest, trustworthy, and funny (at least my wife thinks so!)" When he's not making his wife, Kati, laugh uncontrollably, Travis enjoys spending time with her and their two kids, Sadie and John Daniel. They spend time following their kids' activities and also enjoy just staying home for movie night with the family.