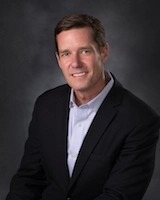 Bo Garmon
Loan Officer
479-856-3001
Email Me
The entrepreneurial spirit burns bright in the clients Bo guides through the intricacies of the process to pharmacy ownership. With his 20 years of experience in retail and commercial banking, clients gain a seasoned advisor who is instrumental in helping them achieve their goals.
Bo joined First Financial Bank's client-focused pharmacy loan team in 2012 to specialize in helping those who are looking to acquire or build a pharmacy.
However, the relationship only builds from there. Bo enjoys building relationships with clients during the process and stays in touch with clients after closing.
Outside of work, you can find Bo and his high energy family engaged in variety of activities, including travel and golf.