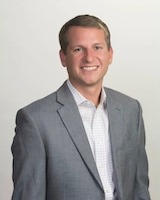 Drew Hegi
Loan Officer
First Financial Bank
Phone: 601-594-6237
Fax: 769-233-7227
Email Me
Drew joined First Financial Bank's Pharmacy Lending Team in 2012 after working at a leading research-based biopharmaceutical company. As an independent pharmacy owner himself for over 5 years, Drew enjoys coaching buyers through the details of pharmacy ownership. Clear communication helps alleviate concerns, and he understands the necessary skills and tools needed to navigate the process.
Whether dealing with a complex SBA loan or a multi-store deal with numerous affiliates, Drew works at the crux of expertise and creativity. This collaborative approach provides Drew with the best part of the job: witnessing the many success stories of his clients.
When not working with clients, Drew and his family are involved with their local church, participating in sports and enjoying the outdoors.