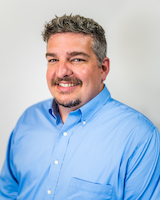 Zac Bray
Ag Lending Officer, AVP
1507 Skyway Dr.
Monroe, NC 28110
704-289-9877
800-465-0454
Email Me
Growing up on a poultry and cattle operation, Zac understands the financial challenges of the day-to-day operations of agricultural ownership. He enjoys leveraging his personal experience to help local farm owners start or expand their businesses.
Attracted to Zac's analytical thinking, personable demeanor, hard-working attitude, farmers trust him to lead them through the loan process from start to finish. Through close collaboration with clients, he finds solutions to any number of financial situations.
Outside of work, Zac enjoys spending time with his wife and two children. He owns a small purebred Angus and Gelbvieh cattle operation. He and his family are active members of Highland Baptist Church in New London, North Carolina. Zac is also a member of the Denton Lions Club, Stanly County Cattleman's Association and Stanly County Young Farmers and Ranchers.