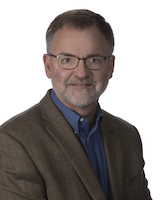 Bill Elliott
Retail Market President
First Financial Bank
201 E Jackson St
Harrisburg, AR 72432
Phone: 870-578-2472
Email Me
NMLS ID: 586294
For over four decades, Bill Elliott has served both his customers and his community in Harrisburg, Arkansas. He says there are too many heartwarming stories to remember them all, but fondly recalls helping business customers who were nearing failure and helping them get back on firm financial footing – a very rewarding part of being involved in banking. He also loves seeing customers who were once hourly employees who have become very successful business owners - true "success" stories.
Bill currently serves as Retail Market President in Harrisburg, and handles primarily lending and loan administration oversight. His banking background, combined with a degree in agronomy, has given him a practical understanding of what his farm customers' world is all about. "I'm very hands-on with customers and have built strong bonds with many of them", he stated. "Being able to see them enjoy their successes and work with them through the tough times is what it's all about for me".
Bill has helped with the Coaches Outreach Ministries at Harrisburg High School and enjoys spending time with his wife and grandchildren, fishing, hunting, and Razorback football. He also likes to golf and is active in his local church. When asked what three words would best describe him, he replied, "Reliable, Fun (when appropriate) and Not Fun (when appropriate!).