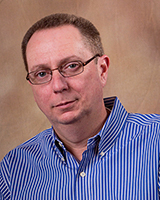 Michael Barnes
Ag Lending Officer, SVP
204 North Van Buren
Carthage, MS 39051
601-267-0095
888-677-7703
Email Me
Raised in an agricultural family, Michael knows how to navigate the intricacies of poultry lending. Farm owners trust his 20+ years of experience and genuine honesty and integrity. Nothing makes him prouder than when he can help a young couple turn their dreams of owning a poultry farm into a reality.
A farmer himself, he holds himself to the same standard of hard work that his clients exemplify. Michael works closely with his customers to manage their portfolios and with the FFB team to find innovative ways to finance new credit.
Outside of FFB, Michael enjoys spending time on his farm with his family. He has a passion for showing animals, particularly Boer goats.