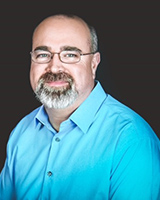 Greg Goss
Retail Market President

600 Hwy 71 South
Mena, AR 71953

479-394-3552
Email Me
NMLS ID: 541555
With almost 25 years in the banking industry, Greg Goss leads our Mena, AR team as they serve those in Polk County and surrounding areas. It's a natural fit for someone who grew up in Mena and understands both the people and the financial services they need. He graduated from Arkansas Tech with a degree in Agri Business and later attended the Southwestern Graduate School of Banking at Southern Methodist University.
Prior to joining FFB, Greg had worked with other banks in the area and made many valuable friendships and connections that still serve him well today. "The attraction to FFB was the people. I was impressed with their leadership and vision and devotion to the communities where they do business", he stated.
"My role is to advocate for the bank with individuals and businesses in our community by serving the needs of our customers and resolving any issues that arise", he said. "My biggest pleasure in working with clients is helping them achieve their goals".
"A young man I'd known since he was a toddler came to me, wanting to purchase land on which to build a future home. He came in, we talked, and I told him what he needed to do to make that happen. About a year later, he came back and had everything ready. The day of closing his parents came in with him, and were very proud of him, as we all were. After the loan closing, we took pictures to commemorate the event and later, his mom shared on social media how helpful we were in making his dream a reality".
An avid outdoorsman, Greg has always loved, bought, sold, and trained horses. His family enjoys horses "in a competitive way", he says, with a daughter and wife who both participate in barrel races. They spend their family vacation at deer camp each year, and they all enjoy the hunting but also the fellowship and conversation with family and friends. "Our activities seem to always involve family, whether we are swimming, going to the beach, or just spending the day together watching movies on a cold, winter day.", he stated. When asked what three words people would use to describe him, Greg listed "honest, loyal, and caring"……….but jokingly added, "it depends on which people you ask!".