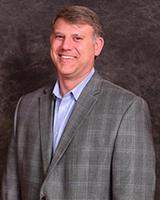 Taylor Boone
VP, Commercial Lending

First Financial Bank
700 N. Robinson
Senatobia, MS 38668

Phone: (662) 562-7290
Email Me
NMLS ID: 1779031
Taylor Boone, Vice-President in Senatobia, MS, says that what attracted him to working for FFB were two things: The family atmosphere and the fact that the corporate office knows him by name and not his employee number. In turn, he provides his customers with the same 'family feeling' at the bank, and gets to know them personally – their businesses, their families and their financial needs.
"I enjoy working with customers from start to finish, not handing them over to someone else but getting to work alongside the customer until the account is opened or loan is approved", he stated. One particular customer that stands out in his mind was a small business in his area. "As we've worked together over the past few years, this small town business has grown into a multi-state operation. Knowing that I helped in some way to get them there is extremely rewarding", he concluded.
When asked how others would describe him, Taylor replied "personable, caring, and a team player". Outside of work, Taylor and his wife, Laurel, have two children – son Morgan, a freshman at Mississippi State, and daughter Pharis, a freshman in high school. They stay busy in their community and keeping up with their kids' activities. Taylor also serves on the local board of the Fellowship of Christian Athletes, helping them reach student athletes on both high school and college campuses.