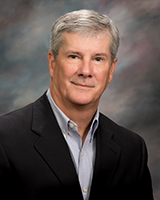 Steve Potts
VP Commercial Lending

510 Hwy 35 South
Carthage, MS 39051

601-267-6657
Email Me
NMLS ID: 612804
For customers in and around Leake County, MS, Steve Potts offers a wide range of lending services from our Carthage, MS location. He's not only a VP of Commercial Lending, but also works with customers on SBA loans, consumer loans for various needs, and in-house mortgage loans.
He grew up on his grandfather's farm, where he first learned the value and reward found in hard work. He later perfected his work ethic at his dad's service stations before heading to college. "I started out working for another bank and got tired of the travel. I didn't have time to interact with people in the community I had lived in for many years. FFB offered me the chance to move back to my hometown, giving me more time to get involved in the community I love", Potts said.
Steve works with customers from start-to-finish on their loan, providing guidance and information along the way to ensure they make the best decision for themselves and their situation. You won't get "bounced around" from person to person at FFB, but can rely on your lender to be there throughout the entire process.
Active in his community, Steve has previously served on the Leake County Chamber, Mississippi Paint Horse Association (Vice President), and been a volunteer coach for baseball and his daughter's softball teams. He enjoys golfing with friends and looks forward to taking his grandson fishing. When asked what three words others would use to describe him, Steve said: Dependable, Honest, and Loyal.