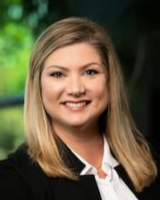 Schwanda Flowers Pharm.D.
Managing Director
First Financial Bank

Phone: 501-672-5040
Email Me
Dr. Schwanda Flowers has been an innovative member of the pharmacy community for the past 20 years. As a former independent pharmacy owner, she understands what it takes to be a successful owner and entrepreneur. Her expertise led her to academia, where she has been leading the way for the past 14 years, focusing on ownership, business planning, leadership, and professional development. She has mentored entrepreneurs and is committed to helping the next generation realize their dream of ownership. She serves as a business plan team advisor and has been recognized nationally several times over the past decade. Schwanda, along with her husband, created the Pharmacy Ownership and Leadership Academy (POLA) to prepare student pharmacists for ownership.
At home, she and her husband enjoy traveling, golf, and spending time on the water or skiing in Colorado with their five children. They are active in the community and volunteer with several organizations dear to their hearts.