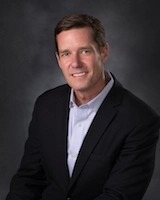 Loan Officer
2638 East Joyce Blvd, Suite 2
Fayetteville, AR 72703
Phone: 479-856-3001
Fax:479-442-7705
Email Me
The entrepreneurial spirit burns bright in the clients Bo guides through the intricacies of the process to pharmacy ownership. With his 20 years of experience in retail and commercial banking, clients gain a seasoned advisor who is instrumental in helping them achieve their goals.
Bo joined First Financial Bank's client-focused pharmacy loan team in 2012 to specialize in helping those who are looking to acquire or build a pharmacy.
However, the relationship only builds from there. Bo enjoys building relationships with clients during the process and stays in touch with clients after closing.
Outside of work, you can find Bo and his high energy family engaged in variety of activities, including travel and golf.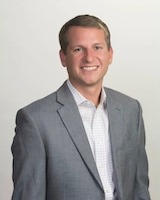 Loan Officer
1888 Main Street, Suite C187
Madison, MS 39110
Phone: 601-594-6237
Fax: 769-233-7227
Email Me
Drew joined First Financial Bank's Pharmacy Lending Team in 2012 after working at a leading research-based biopharmaceutical company. As an independent pharmacy owner himself for over 5 years, Drew enjoys coaching buyers through the details of pharmacy ownership. Clear communication helps alleviate concerns, and he understands the necessary skills and tools needed to navigate the process.
Whether dealing with a complex SBA loan or a multi-store deal with numerous affiliates, Drew works at the crux of expertise and creativity. This collaborative approach provides Drew with the best part of the job: witnessing the many success stories of his clients.
When not working with clients, Drew and his family are involved with their local church, participating in sports and enjoying the outdoors.
More details about his professional experience: https://www.linkedin.com/in/drew-hegi-mba-26911448/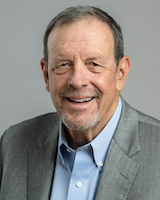 Business Development
First Financial Bank
Gardnerville, NV 89410
Phone: 619-993-3096
Fax: 775-554-8064
Email Me
Prospective independent pharmacy owners have found a kindred spirit in Bob. With decades in the industry, beginning as a staff pharmacist, then growing a profitable chain of retail pharmacies and subsequent leadership roles at McKesson, Bob gained immeasurable knowledge of just what it takes to build a solid business in this industry. Because of his vast experience, he has been called upon to consult on transferring ownership of pharmacy businesses. The result: a seamless transition.
Bob is now applying his subject matter expertise to institutionalize enhancements to the programs and offerings of the Professional Services Division. Bob's work is focused on developing opportunities for current and future clients, while sharing insights with his dedicated teammates about what it takes to succeed as an independent pharmacy owner.
In his spare time, Bob enjoys the outdoors plus working with his hands, restoring old tractors or woodworking.