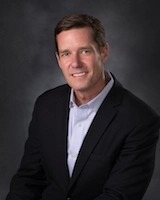 Bo Garmon
Loan Officer
479-856-3001
Email Me
The entrepreneurial spirit burns bright in the clients Bo guides through the intricacies of the process to pharmacy ownership. With his 20 years of experience in retail and commercial banking, clients gain a seasoned advisor who is instrumental in helping them achieve their goals.
Bo joined First Financial Bank's client-focused pharmacy loan team in 2012 to specialize in helping those who are looking to acquire or build a pharmacy.
However, the relationship only builds from there. Bo enjoys building relationships with clients during the process and stays in touch with clients after closing.
Outside of work, you can find Bo and his high energy family engaged in variety of activities, including travel and golf.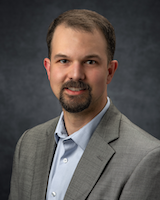 Bobby Glaze, Pharm.D.
Loan Officer
870-315-0301
Email Me
Before joining our lending team, Dr. Bobby Glaze was an independent pharmacy manager and community pharmacist. He understands the day-to-day aspects of running a pharmacy and business. Bobby enjoys learning the story behind his client's pursuit of pharmacy ownership and the store they are purchasing. His experience as a pharmacist will benefit his clients in becoming successful pharmacy owners. Outside of being a loan officer, he owns a small business and loves spending time with his wife and their three pets.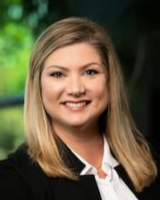 Schwanda Flowers Pharm.D.
Managing Director / Loan Officer
501-672-5040
Email Me
Dr. Schwanda Flowers has been an innovative member of the pharmacy community for the past 20 years. As a former independent pharmacy owner, she understands what it takes to be a successful owner and entrepreneur. Her expertise led her to academia, where she has been leading the way for the past 14 years, focusing on ownership, business planning, leadership, and professional development. She has mentored entrepreneurs and is committed to helping the next generation realize their dream of ownership. She serves as a business plan team advisor and has been recognized nationally several times over the past decade. Schwanda, along with her husband, created the Pharmacy Ownership and Leadership Academy (POLA) to prepare student pharmacists for ownership.
At home, she and her husband enjoy traveling, golf, and spending time on the water or skiing in Colorado with their five children. They are active in the community and volunteer with several organizations dear to their hearts.