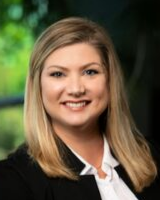 Managing Director
Loan Officer - West Region
First Financial Bank
Little Rock, AR
Phone: 501-672-5040
Email Me
Recognizing that passion for ownership and personal relationships are key to small business success, Schwanda uses her vast experience in ownership and business planning to support business owners in accomplishing their goal of ownership or expansion of their business.
Dr. Schwanda Flowers has been an innovative member of the community for the past 20 years. As a former independent pharmacy owner, she understands what it takes to be a successful owner and entrepreneur. Her expertise led her to academia, where she has been leading the way for the last 14 years focusing on entrepreneurship, ownership, business planning, and leadership, and professional development. She has mentored entrepreneurs for more than 13 years and is committed to helping the next generation of pet care realize their dream of ownership. She serves as a business plan team advisor and has been recognized nationally numerous times over the last 10 years. Schwanda, along with her husband, also developed the Pharmacy Ownership and Leadership Academy to prepare student pharmacists for ownership.
At home, she and her husband enjoy traveling, playing golf, and spending time on the water or skiing in Colorado with their five children. They are active in the community and volunteer with local organizations dear to their hearts.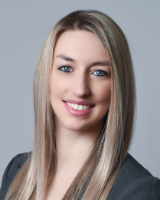 Loan Officer
East Region
First Financial Bank
Pittsburgh, PA
Phone: 724-681-0952
Email Me
With over a decade of experience in growing successful start-ups, Ashlee knows what it takes to build a successful business from the ground up. Her passion for entrepreneurship and seeing the dreams of a business owner come to fruition is the driving force behind her work funding small business ownership.
Through her work as a Sales and Business Development professional, Ashlee has been an integral part of the success and growth of businesses in the health, wellness, and pet care space. She has worked with pet care businesses across the country, is passionate about their results, and knows what it takes to stand out in this very competitive field. Before joining the First Financial team, she worked with various small businesses as the creator of launch and expansion strategies that have achieved exponential growth. She holds a degree in Business Management and Marketing from Penn State, and has leveraged her knowledge and expertise to ensure the goals of small business owners are achieved.
Outside of work, Ashlee is passionate about animal welfare, and volunteers weekly at a local animal shelter. She is a lifelong athlete and martial artist, and loves participating in outdoor activities with her husband, children, and dogs. When there is down time, she enjoys reading and spending quality time with her family.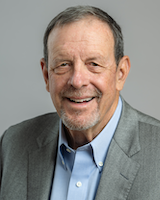 Business Development
First Financial Bank
Gardnerville, NV
Prospective small business owners have found a kindred spirit in Bob. With decades in the industry, beginning as a staff pharmacist, then growing a profitable chain of retail pharmacies and subsequent leadership roles at McKesson, Bob gained immeasurable knowledge of just what it takes to build a solid business in this industry. Because of his vast experience, he has been called upon to consult on transferring ownership of pharmacy businesses. The result: a seamless transition.
Bob is now applying his subject matter expertise to institutionalize enhancements to the programs and offerings of the Veterinary Lending Division. Bob's work is focused on developing opportunities for current and future clients, while sharing insights with his dedicated teammates about what it takes to succeed as a small business owner.
In his spare time, Bob enjoys the outdoors, working with his hands, restoring old tractors, and woodworking.