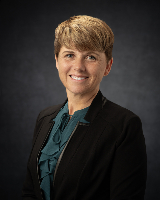 Bonnie Bragdon, DVM, MS
Veterinary Loan Officer
870- 301-1907
Email Me
Dr. Bonnie Bragdon is a leader in the veterinary medical field, with more than 20 years of experience gained from professional roles supporting diverse commercial and clinical activities. Tapping skills she developed during master's level training in veterinary clinical science and business administration, Dr. Bragdon's passion is helping veterinary professionals translate their medical values and professional goals into financial projections to identify good sound ownership opportunities.
Dr. Bragdon is enthusiastic about contributing to the veterinary profession and has served in volunteer roles for the American Veterinary Medical Association, the American Association of Industry Veterinarians, and the Society for Veterinary Medical Ethics. She is co-founder and president of the Independent Veterinary Practitioners Association (IVPA).
Outside of volunteering and helping veterinary professionals, she enjoys playing video games with her grandson, cuddling with her cats, walking her dogs, and spending time with her horses.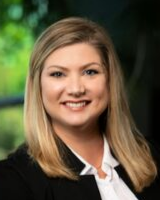 Schwanda Flowers
Managing Director / Loan Officer
501-672-5040
Email Me
Recognizing that passion for ownership and personal relationships are key to small business success, Schwanda uses her vast experience in ownership and business planning to support business owners in accomplishing their goal of ownership or expansion of their business.
Dr. Schwanda Flowers has been an innovative member of the community for the past 20 years. As a former independent pharmacy owner, she understands what it takes to be a successful owner and entrepreneur. Her expertise led her to academia, where she has been leading the way for the last 14 years focusing on entrepreneurship, ownership, business planning, and leadership, and professional development. She has mentored entrepreneurs for more than 13 years and is committed to helping the next generation of pet care realize their dream of ownership. She serves as a business plan team advisor and has been recognized nationally numerous times over the last 10 years. Schwanda, along with her husband, also developed the Pharmacy Ownership and Leadership Academy to prepare student pharmacists for ownership.
At home, she and her husband enjoy traveling, playing golf, and spending time on the water or skiing in Colorado with their five children. They are active in the community and volunteer with local organizations dear to their hearts.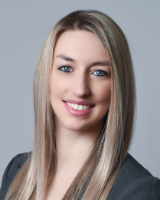 Ashlee Moore
Pet Care Loan Officer
724-681-0952
Email Me
With over a decade of experience in growing successful start-ups, Ashlee knows what it takes to build a successful business from the ground up. Her passion for entrepreneurship and seeing the dreams of a business owner come to fruition is the driving force behind her work funding small business ownership.
Through her work as a Sales and Business Development professional, Ashlee has been an integral part of the success and growth of businesses in the health, wellness, and pet care space. She has worked with pet care businesses across the country, is passionate about their results, and knows what it takes to stand out in this very competitive field. Before joining the First Financial team, she worked with various small businesses as the creator of launch and expansion strategies that have achieved exponential growth. She holds a degree in Business Management and Marketing from Penn State, and has leveraged her knowledge and expertise to ensure the goals of small business owners are achieved.
Outside of work, Ashlee is passionate about animal welfare, and volunteers weekly at a local animal shelter. She is a lifelong athlete and martial artist, and loves participating in outdoor activities with her husband, children, and dogs. When there is down time, she enjoys reading and spending quality time with her family.