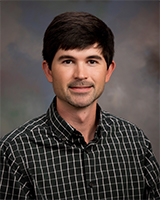 Lee McDill
Ag Lending Officer
204 North Van Buren
Carthage, MS 39051
601-267-0095
888-677-7703
Email Me
Before joining the FFB family he was a lender at Bank of Forest for 4 years doing consumer and commercial lending.
He enjoys working with the FFB team because they come together as one to make the best decisions for our customers' interest. He wanted to join the team to help farmers around the area to become more successful and profitable in the poultry industry. He knows we have an incredible group of experienced lenders here at the FFB Ag Department; where when questions arrive, we can put the best answers together for our customers.
His role at FFB is an Ag Lending Officer, where he specializes in Poultry Lending including helping customers build, purchase, or refinance poultry farms. He enjoys watching his customers grow, have a successful business, and developing a friendship with them.
Away from working, he enjoys being outside and taking vacations. You can probably find him on the golf course or in the woods hunting.